Down the rabbit hole again trying to revive an old iPhone 4 to pull Podcast duty for the kids.
Problem: The charging cable and dock on my Logitech S715i speaker keeps disconnecting. Wiggling the phone around seems to help but it won't stay charging.
Solution: Clean out the charging port. Years of old sticky pocket lint have built up and the charger doesn't insert all the way, causing the connection to go in and out. I had to use a paperclip to delicately scrape out all the junk that was in there (a simple paper towel did not help). No clue how all this lint fit in that tiny port…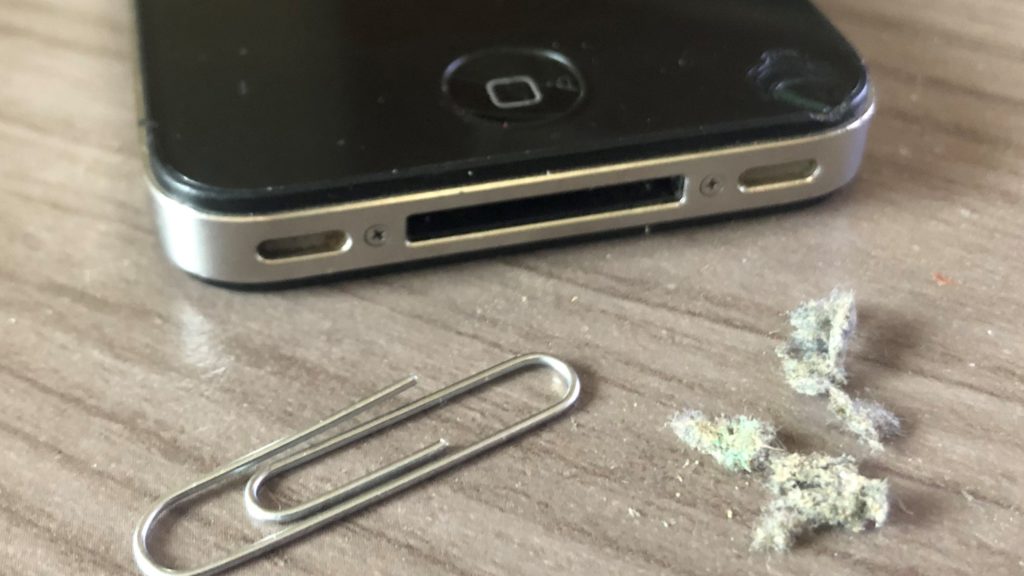 Problem: Podcasts app for iOS 7.1.2 is no longer available in the App Store. Apple recommends upgrading to iOS 10 – not likely on this iPhone 4.
Attempted Solutions: Didn't have this app in any of my iTunes Backups, or in "Purchased Apps -> Not on this phone".  Really annoyed at Apple over making this so hard to get.  I explored a bunch of options that didn't work (like using an old iTunes version, downloading a .ipa, using and .ipa from another old iPhone 3G I had laying around…etc).
Actual Solution: Using my more modern device (iPhone 8 on iOS 13) with the same iTunes account, I installed an app called RSSRadio from the App Store then switched to my older device (iPhone 4 on iOS 7.1.2), searched for RSSRadio in the AppStore, and used the "Cloud Download" icon to install a valid, old version of the app.
* Special Thanks to u/SebSnares on Reddit for the idea and Dorada Software for maintaining an app that can still be loaded on old devices – I recommend purchasing their ad removal subscription for that fact alone.